Meteogram
Easily see weather trends. Meteogram gives you graphical depiction of trends in meteorological variables.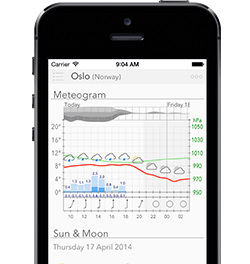 Location
Choose from thousands of cities worldwide, large or small, practically everywhere in the world or use your current location.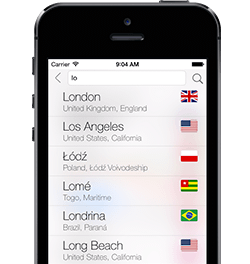 Sun & Moon
Sunrise, sunset, moonrise and moonset times for any date. Moon phases for current, past or future months.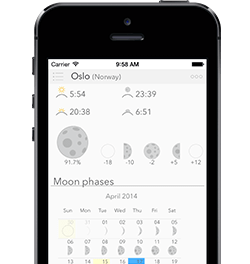 Share
Take a photo. Overlay forecast, meteogram or moon phases and share it on Facebook, Twitter or send it over e-mail.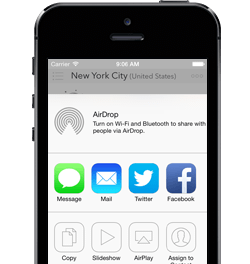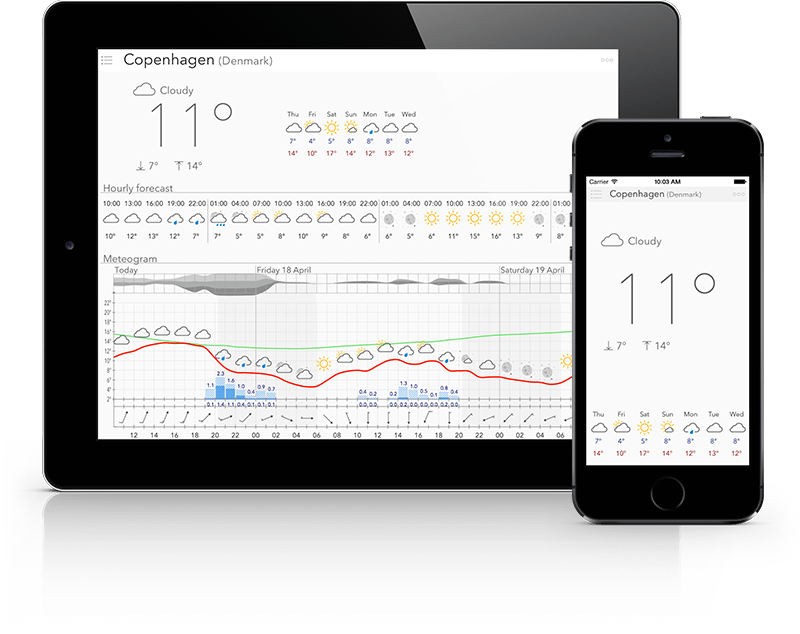 Compatible with iPhone and iPad.
Features:
Simple design
Scrollable meteogram
Daily forecast
Hourly forecast
Detailed forecast
Sunset and sunrise times
Moonset and moonrise times
Moon phases
Thousands of locations
Share on Facebook, Twitter, send over e-mail
Multiple weather data providers
°C or °F for temperature
m/s, km/h, mph or kt for wind speed
iOS Version 7.0 required, App is ad supported